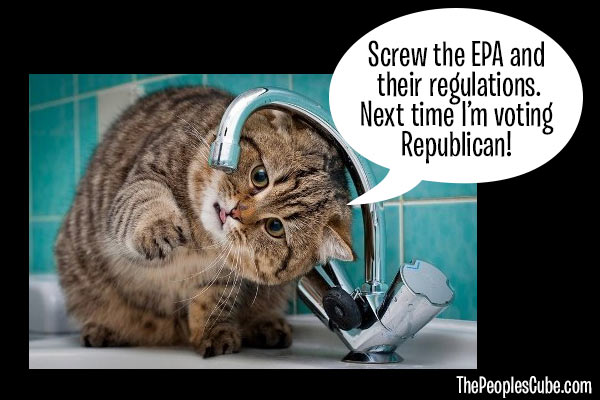 CALIFORNIA GOVERNOR BROWN
HAS COME TO THE REALIZATION THAT THE ONLY WAY TO REGULATE HOW MUCH WATER INDIVIDUAL HOUSEHOLDS ACROSS THE GOLDEN STATE USE IS TO INSTITUTE A PROGRESSIVE TAX ON WATER BILLS. THE AMOUNT OF WATER USED IS ALREADY MEASURED BY YOUR WATER METER. ALL THAT IS NOW NEEDED IS TO INCREASE THE COST PER GALLON DRAMATICALLY FOR THOSE GOING OVER THE MANDATED QUOTE. POOR DEMOCRATIC VOTERS AND ILLEGALS HOWEVER, WOULD BE EXEMPT. AFTER ALL THEY COULD PAY THE NEW RATES ANYWAY. GOVERNOR "MOONBEAN" BROWN IS SURE THIS PROGRESSIVE MEASURE WILL SOLVE THE STATES WATER-SHORTAGE PROBLEM WHILE AT THE SAME TIME FILLING THE STATES COFFERS.
Code for Facebook, Blogs, Websites and Myspace.
Just copy and paste into your site.