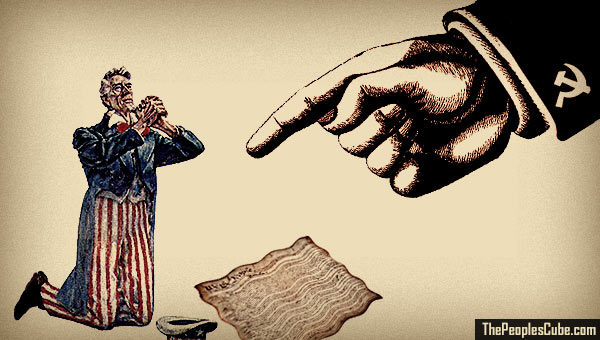 THE CONSTITUTION IN ARTICLE II SECTION 2 PROVIDES THAT THE PRESIDENT CAN NEGOTIATE A TREATY WITH A FOREIGN GOVERNMENT, BUT THEN MUST GET A 2/3 VOTE OF THE MEMBER OF CONGRESS (THE SENATE), FOR THE TREATY TO GO INTO EFFECT
.
OBAMA KNOWS HE CANNOT GET A 2/3 VOTE IN THE SENATE, HELL HE CAN'T EVEN GET A SIMPLE MAJORITY ON HIS IRANIAN DEAL. SO HE JUST TRASHES THAT WORTHLESS SCRAP OF PAPER, THE CONSTITUTION, THEREBY ASSURING THAT FUNDAMENTAL CHANGE HE PROMISED.
Code for Facebook, Blogs, Websites and Myspace.
Just copy and paste into your site.