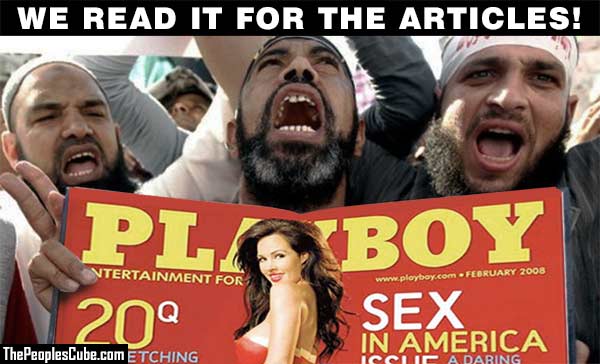 IT IS A KNOWN FACT, FROM CAPTURED MATERIALS IN JIHADIS CAMPS THAT THEY HAVE A PASSION FOR PORN BOTH INTERNET AND PORN MAGS. ONE MUST ASK WHY THESE RELIGIOUS FANATICS ARE SO EAGER TO VIEW NAKED MEN AND WOMEN. I SUPPOSE ONE FACTOR WOULD BE THAT THEIR WOMEN ARE COVER FROM HEAD TO FOOT AND THEY JUST ENJOY SEEING A LITTLE FEMALE FLESH. BUT THEN THEY MIGHT JUST BE HYPOCRITES WHO DO NOT PRACTICE WHAT THEY PREACH.
Code for Facebook, Blogs, Websites and Myspace.
Just copy and paste into your site.